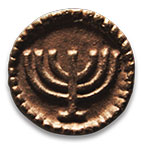 Our mission at Westlawn Cemetery and Lakeshore Jewish Funerals is to provide personal attention and dignity during difficult times. We provide a sacred place for Jewish families to honor those they have lost. We encourage you to explore all our options to find the one that best suits you and your family.
Pre-planning yours or a loved one's funeral and interment services saves time and money, and gives peace of mind.
MASK UPDATE-As of 4/1/2022
Westlawn follows the guidelines of the CDC and require masks when meeting with our staff inside the main building in a private setting. We are responsible for protecting the health of our staff and client families and thank you for observing our mask requirement.
Our office hours are: Monday – Friday 8am-4pm; Sunday 9:30am-1pm.
A grave finder kiosk is located in our vestibule, where you will be able to print a map to the gravesite of your beloved.
Father's Day Gate Hours: 7am-6pm.
Father's Day Office and Mausoleum hours: 9:30am-4pm
Our office and mausoleum will be closed on the following days in 2022:                                               
May 29 & 30
July 3 & 4
Sept. 4 & 5
Nov. 24
Dec. 25 & 26
Jan 1 & 2, 2023

Gates closed/no visitation on Major Jewish Holy Days as follows:
April 22 
June 6 
Sept. 26 
Oct. 5 10, 17
If you would like to contact us outside of business hours, write to us at: info@westlawncemetery.com and we will respond as soon as possible.